Pembinaan Dan Pendampingan Manajemen Pemasaran Pada UMKM Orins Himawari Craft Semarang
Ratna Wijayanti

Manajemen, Fakultas Ekonomi, Universitas Semarang

Suratman Suratman

Manajemen, Fakultas Ekonomi, Universitas Semarang

Eviatiwi Kusumaningtyas Soegiyanto

Manajemen, Fakultas Ekonomi, Universitas Semarang
Abstract
Orin's Himawari Craft is one of the creative industry MSMEs that was established in 2017 where during this pandemic, the negative impact was also felt by Orins Himawari MSMEs with decreased sales and forced to temporarily lay off all employees. Based on the existing problems, the PKM team from the Faculty of Economics tried to provide solutions through counseling and application workshops regarding three aspects of marketing management which included material on products, promotions and distribution that could be applied to MSMEs Orins himawari. From the product aspect, it is the achievement of an understanding of adding to the diversification of product variations, while from the promotional aspect, MSMEs are motivated to learn about digital marketing where this can expand the reach of promotions and distribution aspects, MSMEs gain knowledge and understanding about distribution channels that can accelerate their products to hand. The results of this activity to the community have also been published in online media and have IPR in the form of videos of PKM activities.

Downloads
Download data is not yet available.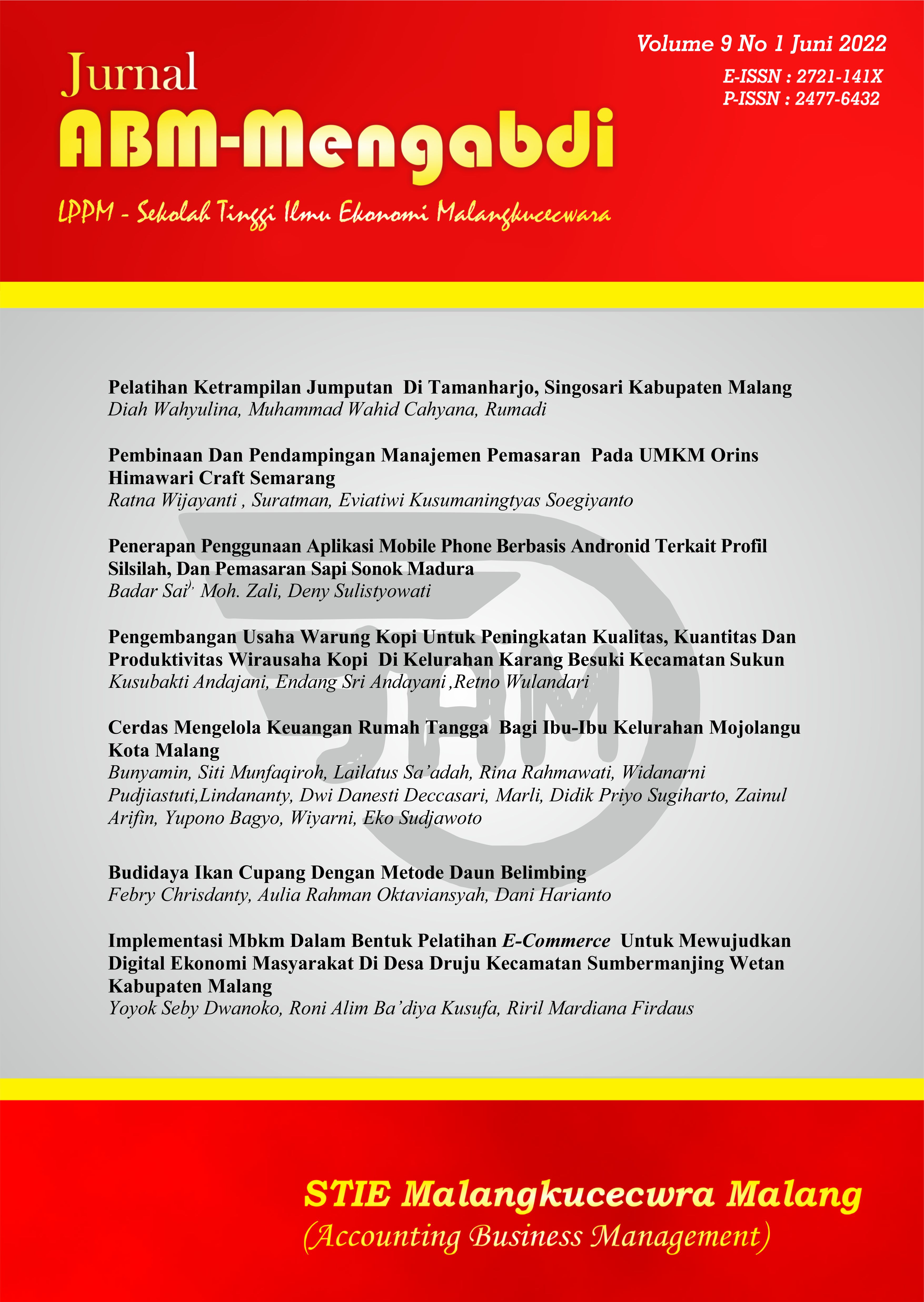 This work is licensed under a Creative Commons Attribution-NonCommercial 4.0 International License.